Quality Inspection
Convenient Reliable and Guaranteed Source of Seafood




Fjoksak Brand Association is very aware of our responsibility as a supplier of safe seafood. Our certifications meet all major international seafood certification and standards.

Our values are based on food safety, animal welfare, minimal pollution and sustainable development. Our systems are developed in close cooperation with our customers, suppliers and relevant regulatory authorities. This ensures that we continuously improve our products, operations and develop our position as a producer of safe and sustainable seafood.

We're proud to offer products that meet the following certifications:



Copyright © 2009 ---.All Rights Reserved.
Our Quality & Value
Convenient Reliable and Guaranteed Source of Seafood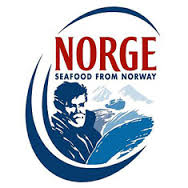 Only the best is good enough for our customers. At Fjoksak our objectives are high when it comes to the quality of the products and service we provide. As a global seafood supplier our responsibility is also to secure safety and sustainability in all parts of the value chain. To promote this we have established a set of simple, but important values as the basis for all of our own and our suppliers' activities.

We're proud to offer products that meet the following certifications:


|
|
|
|

FJOKSAK AS
SUPERIOR QUALITY SEAFOOD
Fresh and Frozen Seafood
Fjordgata 52, 6005 ÅLESUND

Tel +47 56 30 10 39
Fax +47 56 45 20 00

Email: post@fjoksak.com
Websit: www.fjoksak.com

Fjoksak AS org.nr: 923 957 413