FJOKSAK AS
SUPERIOR QUALITY SEAFOOD
Fresh and Frozen Seafood
Fjordgata 52, 6005 ÅLESUND

Tel +47 56 30 10 39
Fax +47 56 45 20 00

Email: post@fjoksak.com
Websit: www.fjoksak.com

Fjoksak AS org.nr: 923 957 413
Welkom Fjoksak!
Fjoksak AS was founded in 1998 and is located in Aalesund, a city well-known to the industry. Our principal activity is Atlantic Salmon, however we also operate within other fields of the product mix; i.e. other species and by-products.

We sell the fresh fish mostly in Scandinavia, Middle East, Asia and to West Europe.
We also transport it with flight to other continent. Frozen fish we ship it around the world with vessels. For generations the Barents Sea has provided the population with a good living. Here, in the depths of one of the world's richest and cleanest ocean's, Norwegian Salmon, Cod Fish & Live Red King Crab, the largest species of king crab in the world.




The Fjoksak Brand Association was established in 2001 and is owned by DM Fresh and Frozen Seafood producers in Aalesund. The aim of the Association is to produce exceptionally high quality of red king crab. In 2006 members of the Association produced approx. 60% of Norway's total production of red king crab.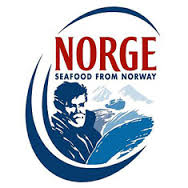 We laid the foundations of the modern fish and shellfish processing industry for many decades, and we are now one of the leading exporters of quality fish and shellfish seafood in Norway.

Norway enjoys a unique, clean aquatic environment. This natural fishing and farming environment, combined with our extensive expertise and years of experience are the key factors for success at Verager.

Verager has very high quality requirements in the processing facility.

We are working after HACCP quality standards (Hazard Analysis and Critical Control Point), and we are audited by qualified Food Safety Auditors twice a year.

1) Verager has the approval from the Norwegian Food Safety Authority.

The HACCP- and sanitary program is in accordance with the U.S. Food and Drug Administration's seafood HACCP regulation 21 CFR 123.

2) Verager has the approval from AIB International.

The plant has fulfilled the requirements of the AIB Consolidated Standards for Food Safety.

To manage these standards Verager has developed and implemented a Quality Manual in the plant. The manual includes:



* Plant information
* List of products
* HACCP-study to identify all Food Safety risks
* Procedures and records from the processing activities

Copyright © 2009 ---.All Rights Reserved.
|
|
|
|